FEATURED LISTING
Please note the corrected address below on our featured listing from the June 19, 2015 Real Estate E-Newsletter.
Click photo to view virtual tour.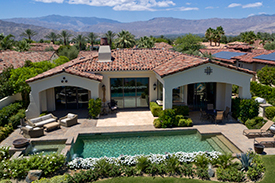 76-242 Via Uzzano ▪ 621 Early California
3,260 Square Feet ▪ $1,695,000

Available Properties
Please click here to see all the properties available through the Toscana Sales Center.
.
Sales & Membership Team
.
Our staff is always available to provide you with any information and assistance. Please contact them at 760.772.7000 or their email below.