VOTE NOW FOR THE 2013-2014 TOSCANA BIKE JERSEY!
Simply email me back with either Option 1 or Option 2 - may the best jersey win ....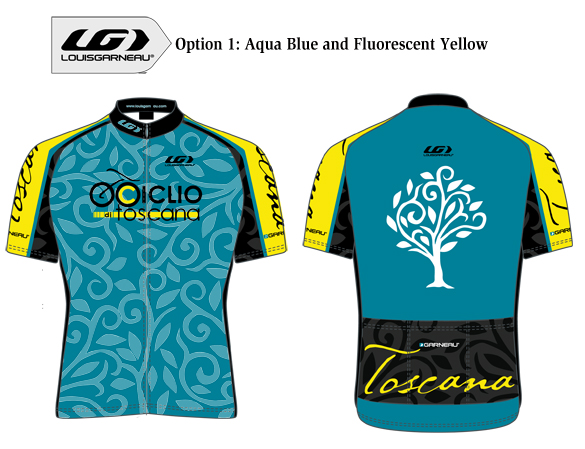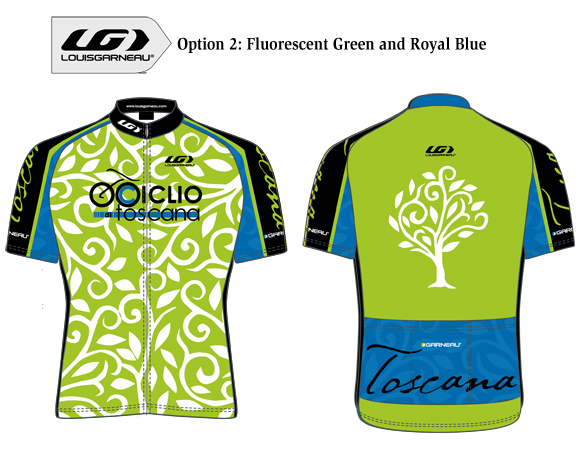 Please note - this Jersey will be very bright - similar to the existing Jersey but Green instead of Yellow.

Winner to be announced soon!