Dear Mrs. Bloom:
At the request of many of our Members we began an experimental Pickleball program in March to gauge the level of interest in the game. The response has been tremendous - there is clearly a strong interest in making Pickleball part of the Toscana experience. As a result, we've been working diligently to find a permanent location for Pickleball in the new Club site plan.
While the remaining space in the Club property is very limited, we're pleased to announce that we have identified a location for two permanent Pickleball courts east of Court Two in the tennis complex. The two courts will include a patio space with tables and chairs for viewing and social gathering. We plan to complete the Pickleball courts and open them for play at the beginning of the 2017-18 Season along with the rest of the new Club facilities.
Next Season we will continue to offer Pickleball on Court Three from 3:00 to 8:00 p.m. daily (except Tuesdays) along with weekly clinics. If you haven't yet played Pickleball at Toscana we encourage you to join in the fun.
We appreciate all the input we've received on this subject. As always, thanks for your continued support.
Sincerely,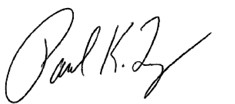 Paul K. Levy, PGA
General Manager and CEO